Naturepedic's Organic Cotton Classic 150 Waterproof Seamless 2 Stage Baby Crib & Toddler Mattress is is the ideal sleep environment for babies & toddlers. This well-constructed mattress has a sumptuous organic cotton as the filling and firm support is achieved through the use of the highest quality heavy duty innerspring available, assuring your child has a comfortable resting surface that is in accordance with the Consumer Product Safety Commission (CPSC) firmness recommendations. Additionally, all Naturepedic mattresses had heavy duty border rods to increase the strength of the mattress sides and edges. Naturepedic's Seamless model has a sleek, modern style.

Naturepedic's Organic Cotton Classic 150 Waterproof Seamless 2 Stage Crib & Toddler mattress has a 100% food grade polyethylene cover which makes it waterproof and easy to clean, without the use of harsh, potentially dangerous chemicals. Polyethylene is an eco- riendly plastic favored by the food packaging industry for being non-toxic. Both sides of this finely crafted mattress are waterproof, with one side being firmer to suit the needs of babies and the flip side has a bit more cushioning and is recommended for toddlers.

Naturepedic puts great emphasis on omitting allergenic materials, which are found in nearly all other mattresses. Only U.S. grown, unbleached, certified organic cotton is used to fill our Naturepedic Organic Cotton Classic 150 Waterproof Seamless 2 Stage Crib & Toddler mattress. Certified organic cotton that is unbleached, undyed, non GMO, grown with out the use of synthetic pesticides, herbicides and chemical fertilizers, is perhaps the most healthful option Nature has to offer for a mattress, not to mention it is a renewable resource. No wool, latex/natural rubber or mohair are used in Naturepedic mattresses, as these materials are known to cause allergic reactions in certain individuals. This mattress has a dust mite barrier.

As Naturepedic was founded by a seasoned environmental engineer, the top priority is to eliminate the use of harmful chemicals and materials. Vinyl/PVC, polyurethane foam, perfluorinated chemicals (PFC's), toxic fire retardant chemicals, along with other questionable chemicals are strictly prohibited from Naturepedic products. Naturepedic mattresses offer peace of mind to families and individuals, knowing that resting on them does not cause exposure to harmful chemicals for hours on end, night after night. A non-toxic sleep environment is particularly important for babies & children because of the vast amount of time they spend in their beds and their greater vulnerability to the toxins in their surroundings.

Please allow 2-3 weeks for delivery. Mattress Protector Pads and crib sheets made of organic cotton are also available.

Dimensions: 28" x 52" x 6"

- Fits baby cribs and toddler beds (28" x 52" x 6")
- Greenguard Certified - Regularly tested for chemical emissions
- SAFBaby.com Excellence Award Winner
- 100% Certified Organic Cotton filling
- 150 Coils
- Dust mite barrier
- No wool or latex/natural rubber
- Made in USA
- Limited Lifetime Warranty
- Vegan - No animal derived materials
- No Vinyl/PVC
- No Dimethyl Sulfate
- No Polyurethane foam
- No Brominated or Chlorinated Fire Retardants
- No Respirable Crystalline Silica
- No PBDE's
- No Antimony
- No Boric Acid
- No Modacrylic
- No PAN (polyacrylonitrile)

Naturepedic's Non-Toxic Fire Protection
Naturepedic has a strong commitment to doing what is right, and non-toxic fire protection is one of them. Naturepedic mattresses have the advantage of being filled with organic cotton, being much less flammable than polyurethane foam or other petroleum based materials, and does not need to be subjected to harsh chemicals to meet government flammability standards. Naturepedic is able to meet & exceed Federal & State flammability standards by using food-grade natural ingredients such as baking soda, hydrated silica and cellulose. Baking soda, most commonly recognized as a baking ingredient, is non-toxic and has excellent fire retardant qualities. Silica, a major component of human tissue, bones, teeth and cartilage, is a naturally occurring mineral and is sold in health food stores as a dietary supplement. Silica exists in large quantities in clay, rocks and sand, and is often used as a primary ingredient in natural toothpastes. Cellulose, to which the baking soda and silica are permanently bonded, is an organic compound with a low carbon footprint and primarily sourced from eucalyptus and poplar trees. Baking soda, silica and cellulose fiber come together to create powerful fire protection that does not breakdown.

Nearly all conventional mattresses are constructed of polyurethane foam or latex as the main filler. Being highly flammable by nature, these materials are either treated or wrapped in industrial strength fire retardant chemicals. Fire retardant chemicals raise a great deal of concern about toxicity and health. Most manufacturers choose not to disclose which chemical ingredients are used in their mattresses.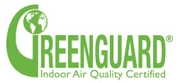 Classic 150 Traditional
Classic 150 Seamless
Classic 150 Seamless 2 Stage
Classic 252 Traditional

Waterproof

Yes
Yes
Yes
Yes
Dust Mite Barrier
Yes
Yes
Yes
Yes

Outer Surface

Food Grade Polyethylene
Food Grade Polyethylene
Food Grade Polyethylene
Food Grade Polyethylene

Trim

Traditional Binding
Seamless Waterproof Edges
Seamless Waterproof Edges
Traditional Binding

2 Stage Dual Firmness**

N/A
N/A
Yes
N/A

Innerspring

150 Coils
150 Coils
150 Coils
252 Coils

Filling Material

100% Organic
Cotton
100% Organic
Cotton

100% Organic
Cotton

100% Organic Cotton

Price

$259
$279
$299
$299

SKU

MC20
MC22
MC32
MC30